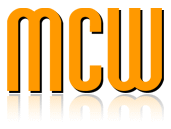 Super Light Technology Co., Ltd. is located at Tomson Industrial District in San-Chung City and is engaged in importing/exporting pro-audio instruments as an distributor from USA or Europe. The products include sound reinforcement, stage audio, lighting, curtain, communication system, paging system, Media Control Workstation and conference system etc. We also provide the service of system design, planning and installation, and space sound effects design.
As an exclusive distributor of USA and Europe, besides enough products and components in stock, we also have a powerful service team who supplies the most reasonable price and the promptest service from design, integration, installation, training, after-service to repair.
For system integration, we design the most convenient, economical and modern professional products according to customers' demand. High quality, reasonable price and low-breakdown are our main goals.
In 2005, we developed "Media Control Workstation" idea and launched MCW PC-3012A Programmable Power Sequence Controller for introducing a new idea of digital media system control, and start to research and develop the relative products.